Maximizing Vision Effectiveness & Minimizing Errors
How we play is starts with how we see — and many athletes are not aware of vision field issues. The key elements to maximizing vision effectiveness and "winning the EyeGame" are:
Awareness of the pros and cons within your vision field
Avoidance of EyeTraps that cause errors
Deployment of your best vision for Optimal Tracking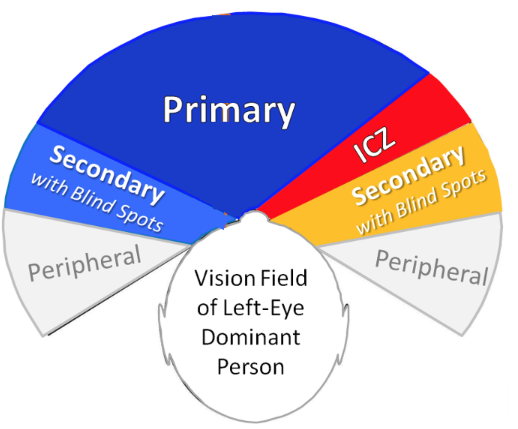 Optimize Your EyeGame with TrackVision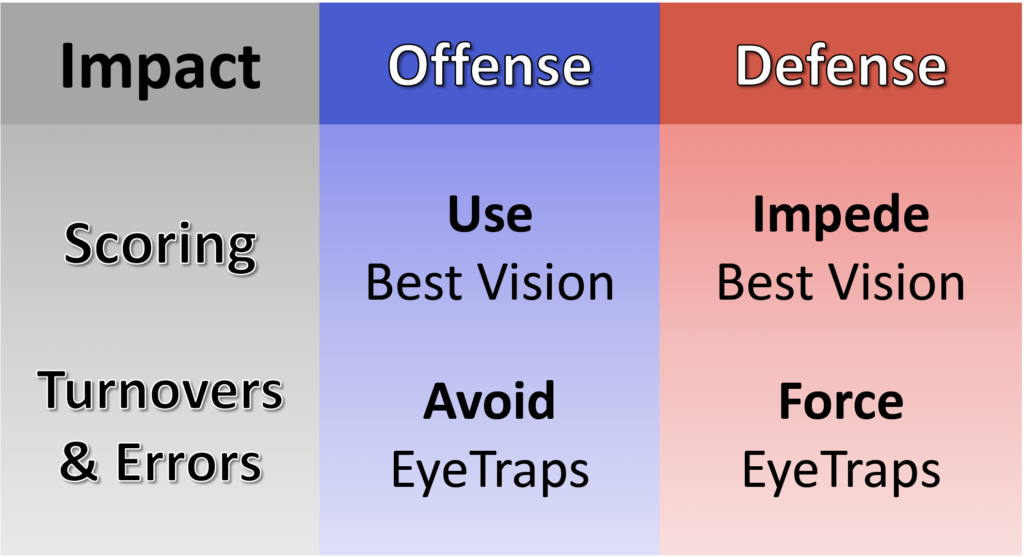 We "see" what our brain perceives – not always what's there. Defects in our visual perception (EyeTraps) result from how our vision system is built and how it works.
EyeTraps go largely un-noticed but become consequential during visual tracking –especially with increased speed and changes in direction. Our research has revealed that EyeTraps are responsible for many unexplained "mystery" errors in sports.
TrackVision training gives you the tools to increase your level of vision awareness, avoid EyeTraps that lead to errors and injuries, and deploy your optimum vision to maximize your performance.
Win the Eye Game and gain competitive advantage with TrackVision.